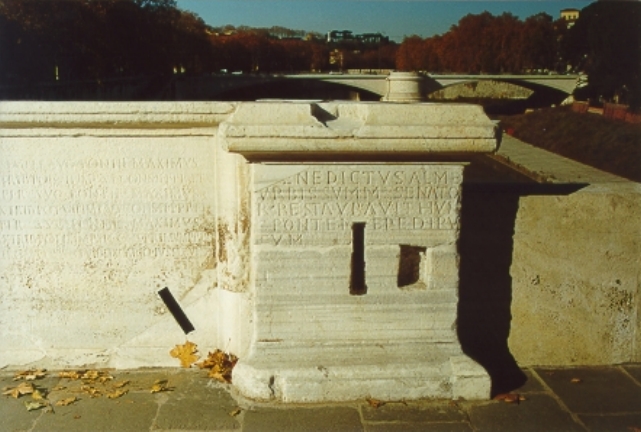 On the right of the plaque relevant to the restoration by emperor Gratianus is located this one commemorating the restoration carried out by such Benedictus Carushomo (Carissimi) in 1191-1193.

This is the text:

BENEDICTUS ALME
URBIS SUMM. SENATO
R RESTAURAVIT HUN
C PONTEM FERE DIRU
TUM
[Benedictus great senator of the rich Urbs restored this bridge almost destroyed]

The plaque has been restored for the 2000 Jubilee.