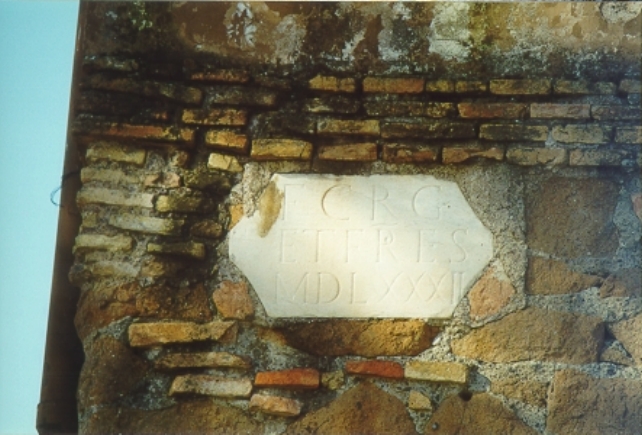 The marble plaque is located at the east end of the Island, walled up at the bottom of access flight to Fluvial Police.
This is the text of the inscription:

F C R G
ETFRES
MDLXXXII

The origin of the plaque and the meaning of the inscription are unknown, even if, probably, the text refers to a personality (indicated by his initials F C R G) and his brothers (ET FR[atr]ES); it is dated 1582.

The plaque has been located in the actual position after closing the old inlet to the building that, originally, opened in the wall at ground level and was accessible by a step flight.